Mill Pond Village & Super G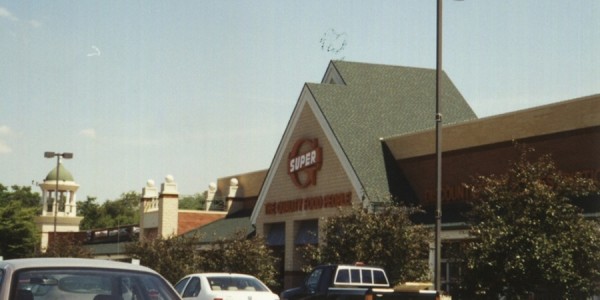 Market
 Retail
Expertise
 Architecture, Interior Design
Statistics
90,000 SF Center, Super G & Outparcel
 325 car park on 15 acres
Location : Washington Twp., NJ
Cost :$ 8.3 M
Completion : 1996
Description
Client's aesthetic for village-style building vernacular and site amenity issues required design process and construction document development under restricted budget and time schedule.
 Towered ends of Super G connected to domed and pillared shop towers via white colonnaded, textured, Forest Green shingled sign canopy while outparcel building's brick banded pilasters with white head brackets, rosettes and dome lights flank cream colored E.I.F.S. Sign fascias under Forest Green textured shingled "A" frame roof system to complete project design development.  Via architectural material substitution restructured details emerged for effective constructability for the shops.  Onion dome re detailed for precast fiberglass, sign canopy restructured, ornamentals simplified, storefront framing, toilet rooms and incoming utilities modularized to ease construction complexity and complete detail reform.  Red striped banner columns, brick entry "bridge" walls with ornamental lights developed with dressed down details.
 Modular Roof Top H.V.A.C. systems, toilet room multiple expansion capability and sprinkler modularity complete tenant flexibility.
Additional Clients
Hair Cuttery, Pet Valu and Blockbuster Video