Larkins Center & Super Fresh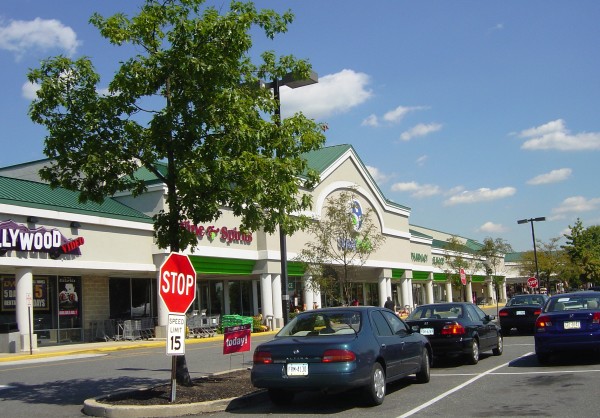 Market
 Retail
Expertise
Architecture, Interior Design
Statistics
209,480 SF Center & Supermarket
1025 car park on 24 acres
Location : Upper Chichester, Pa
Cost :$ 8.0 M
Completion : 1994
Description
Multiple major/secondary tenant aesthetics, angled/stepped building lines, tight project dollars/schedule and first time large scale developer defined scope.
 Colonnaded Forest Green sloped canopy, Red-banded Grey vertical fascia and extrapolation of major forms capitalizing on setbacks created two part solution showcasing majors.  Most Secondary tenants highlighted via upsized/downsized form/color simplification of colonnaded Forest Green canopy format, reduced fluted soffit edge and canopy returns at building edge.  Second Major's ancillary tenant continued major's form.  Tight documentation and "bulletproof" Specifications even with multiple size/scope changes brought project within 2% of projected budget with eight months of hard construction.
 Modular storefront, toilet room, M/P/E and existing systems create future construction flexibility.
Additional Clients:
Super Fresh, Caldor, Rite Aid, Fashion Bug, Payless, Famous Footwear, Hair Cuttery, Frankfort Cleaners